The 2022 Subaru Love Promise Community Commitment Award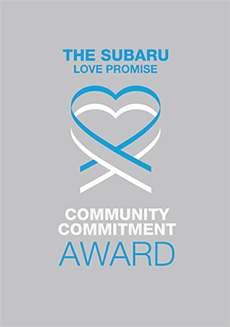 We've been nationally recognized for our dedication to our community and the Subaru Love Promise.
We're honored to receive the 2022 Subaru Love Promise Community Commitment Award. This award nationally recognizes Subaru retailers who are making the world a better place while demonstrating an outstanding commitment to supporting passions and causes in local communities. These efforts are focused in important areas such as the environment, community, health, education, and pets.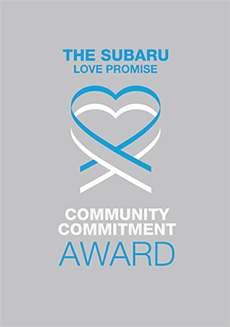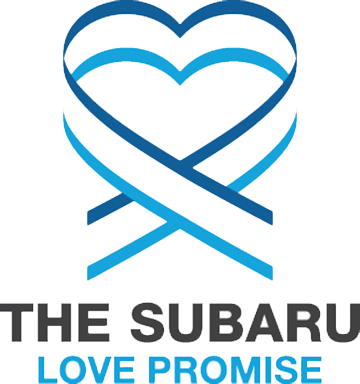 What is the Subaru Love Promise?
Subaru and our retailers believe in making the world a better place and the Subaru Love Promise is our vision of respecting all people. This is our commitment to show love and respect to our customers and to work to make a positive impact in the world.
How is Fairway Subaru dedicated locally to the Love Promise?
Our Love Promise can be seen in various partnerships with local charities and non-profits. We're grateful for the opportunity, not only to be a part of our community, but to serve it as well.
Love Promise Stories from Fairway Subaru
Subaru and Fairway Subaru believe in making a positive impact on the communities in which we live and work. We uphold that belief through our Love Promise Community Commitment. Every month, we select inspiring stories from customers and partners from around our area who strive to support our collective commitment and feature them here
Lost Dog... Owner's Found! - Marc D
On a chilly morning this December, Fairway employees found a stray dog laying against the building in the morning when they go there. A few of the employees took the time to care for the dog which was injured and exhausted. One of the technicians, Kevin, put the dog in his own Subaru Outback while the employees at Fairway Subaru tried to locate the owner. Andrew, one of the service advisors, took the dog home and even to a veterinarian himself. After many social media posts the owners were found, Friday night of that week they were reunited!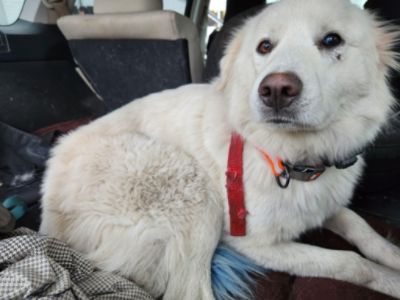 ---
Sasha the senior pug - Shannon C
Through our partnership with Fairway Subaru, we hosted an adoption event in the month of November. We brought three dogs to the Hazle Township location and by the end of the event, Northeast PA Pet Fund and Rescue and Fairway Subaru helped one pet find their perfect, loving home. Thanks to Brianna Fuller from Fairway Subaru, we were able to showcase the event on Facebook and someone saw Sasha the senior pug. They reached out and soon after she was adopted.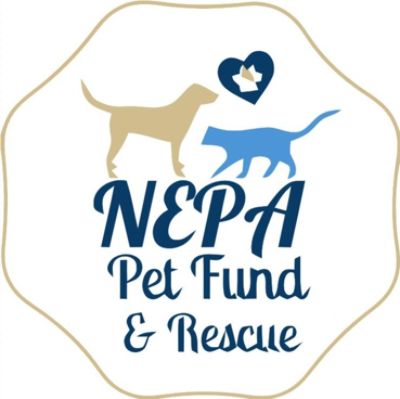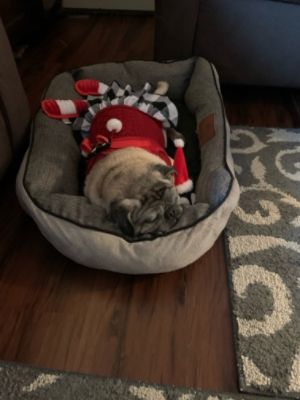 ---
Fairway Subaru Delivers Warmth to Local Cancer Patients - Jessica K
On June 3, 2022 Fairway Subaru and The Leukemia & Lymphoma Society (LLS) teamed up to deliver hope and warmth to patients at the Lehigh Valley Cancer Center in Hazleton as part of Subaru's Loves To Care Campaign. Fairway Subaru delivered blankets and messages of hope for patients. This incredible act of generosity was warmly received by the Cancer Center staff who were thrilled to distribute these comforting gifts to their patients. The blankets and messages of hope were given to patients to share love and warmth when they need it most. Thank you to Fairway Subaru for your dedication to our community, your partnership with The Leukemia & Lymphoma Society, and for supporting LLS's mission to cure blood cancers and improve the quality of life for patients and their families.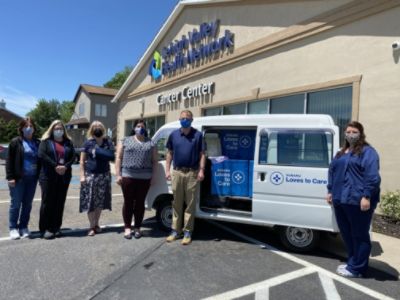 ---
4 Local Wishes Come True! - Maggie O
Make-A-Wish Greater Pennsylvania and West Virginia, is once again honored to be the Fairway Subaru Share the Love Hometown Charity partner. This year we received a record high donation of $20,812.82 in support of four local wishes! We remain so grateful to our generous donors for supporting our efforts to grant the wishes of children living with critical illnesses. Our amazing wish kids are the reason we do the work that we do. We strive to provide these children with a much-needed respite from their illness and offer them hope and strength along the way. Upon meeting eleven-year-old Fallon from Mountain Top our wish team learned some of her favorite things include camping, listening to Billie Eilish, snacking on potato chips, watching Trail Hunters, and playing Minecraft with her friends. Upon meeting with Fallon and her family, they learned of her one-true-wish to visit the one-and-only Walt Disney World® Resort in Orlando. With the wave of a magic wand and sprinkle of pixie dust, our team went to work to make Fallon's dream a reality. Recently, Fallon and her family took off for sunny Florida and a week of dreams come true. With VIP access to all the Florida theme parks there was no waiting in lines for rides at Magic Kingdom, Hollywood Studios, Animal Kingdom, EPCOT and more. Fallon had front row seats for all the shows and parades, as well as special quality time with all her favorite characters. Every day when she returned to her personal villa at the amazing wish exclusive resort, Give Kids the World Village, where she would find unique gifts from all her new friends and nightly tuck-ins from GKTW Mayor Clayton and Miss Merry. According to Fallon, "I've never been so happy. This trip was truly magical. I will remember it forever!" Five-year-old Malia from Dupont loves the outdoors, family time and camping. Her wish for a pop-up camper was the perfect wish for her. After enduring many hospitals stays, doctor's appointments and treatments, the thought of having her very own camper bolstered Malia's resolve to face her illness with bravery well beyond her years. The day Malia received her camper was instrumental in helping her raise her spirits. The camper represents freedom from her illness, time for she and her family to relax and explore together. Malia's wish team included lots of extras to make her new camper comfortable including new pillows, water bottles, crayons, and sketch pads for quiet time on long drives. Mom tells us Malia enjoys spending time in her camper in the backyard and dreaming of new adventures. Twelve-year-old Riley from Mountain Top is a happy kid with no shortage of interests. Though he deals with the challenges of a complicated kidney disease, Riley maintains a creative imagination. When given the chance to have his wish granted, Riley requested every little boy's dream come true, a shopping spree for all his favorite toys! Soon after, on a snowy day in December, Santa came knocking on Riley's door with a special delivery of packages above and beyond the usual Christmas presents. As Santa piled up the many packages Riley could be heard shouting out "awesome!" and "stoked" while hugging and high fiving Santa and his helpers. Riley gleefully opened each wrapped package including a brand new PS4, Apple Air Pods, countless video games, WWE & Marvel collectibles, LEGOS, books and more! When Riley finally finished opening all his gifts, he felt as if he had been transported into a new world, a world where his imagination can run wild and make new memories from the comfort and safety of his home. When seven-year-old Jocelyn from White Haven learned of her chance to experience a magical wish come true she was full of excitement. Some of this sweet little girl's interests include, listening to Ariana Grande, playing Unicorn Monopoly, playing outside and pizza. Due to the challenges of her illness, Jocelyn's options for outdoor play are limited. Upon careful consideration she decided on a backyard playset for her one-true-wish. In now time, the day arrived for the delivery of a playset fit for princess. However, this wasn't your typical playset. This beautiful blue and white cottage themed playset includes an adaptive swing set for Jocelyn's special needs, as well as a comfortable slide, roomy sandbox, and unique telescope for gazing at the stars. Jocelyn was all smiles and giggles during her special day as she snacked on Pizza Hut and breezed thru the trees in her very own magical backyard oasis. It is a privilege to bring joy and hope to our wish kids and their families as they continue to display such courageous spirit and determination. On behalf of Fallon, Malia, Riley, Jocelyn and our more than 20,000 wish families, we thank Fairway and Subaru for sharing the love and always believing in the power of a wish!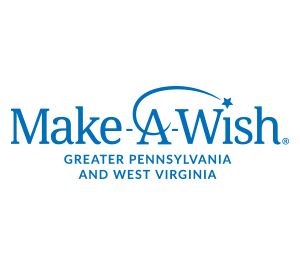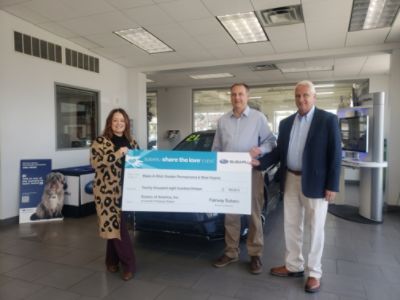 ---
Random Act of Kindness - Stephanie T
Fairway Subaru loves helping out our community here in the Hazleton area. Today, February 17th is Random Acts of Kindness Day! Over the past few years we have worked closely with Catholic Social Services. We found out through a social worker that a person in our community was in need. She is a hard working single mother that has a disabled child that needs 24 hour nursing care. She holds a full time job despite all that is needed in taking care of her daughter. With the cold winter season utility bills were becoming a problem for her. Fairway Subaru decided to help out with a check for $1,500 to try to help offset her expenses and give her peace of mind. We surprised her today at Catholic Social Services with the contribution, she was surprised and very grateful.
---
Fairway Subaru donates supplies - Kristofer B
A BIG thank you to Fairway Subaru who donated supplies and also a monetary contribution during the Subaru Loves Pets program this past October.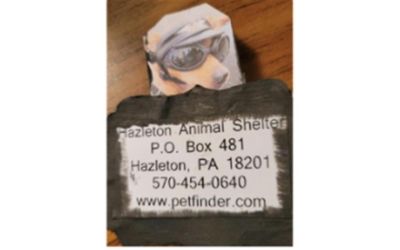 ---
Big hearts, little van! - Amanda D
During the Subaru Loves to Help initiative, Fairway Subaru donated blankets and socks to the Catholic Social Services homeless shelter in Hazleton.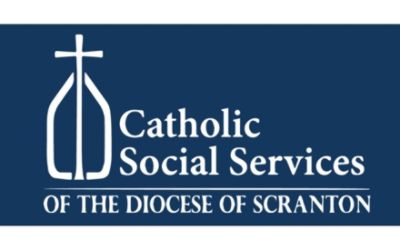 ---
Making wishes come true - Maggie O
Make-A-Wish Greater Pennsylvania and West Virginia, is delighted to once again partner with Fairway Subaru and Share the Love Hometown Charity campaign. This years generous donation 13,044.57 will help us grant life-affirming wishes for 3 local children. Including , eleven-year-old Bryannah from Hanover Township lives with the challenges of a epilepsy. Some of her favorite things include spaghetti from the Olive Garden restaurant, listening to her favorite singer, Blake Shelton, and watching the TV show, The Voice. When Bryannah and her family met with their wish team, Bryannah was so excited to wish for her very own entertainment room to provide hours of endless escape and cinematic adventure. This personal entertainment oasis includes a high-tech home theater system, complete with a giant screen, custom theater seating a popcorn machine, snack bar, blackout curtains, bean bag chairs and more! Thanks to donors like you, Bryannah and her family are enjoying nonstop movie marathons, sing-a-longs, buttery popcorn, and cotton candy. But most of all she and her family have experienced the magic and wonder of a dream come true. When twelve-year-old Jessica from Mountain Top met with her wish granting volunteers, she shared her dream of swimming in crystal blue waters, sitting under the stars and exploring the luscious landscapes. After some careful consideration and a sprinkle of pixie dust, Jessica knew a week of adventure in the tropical paradise of Hawaii was just what her heart desired. When the time comes, Jessica and her family will be travelling to the sun-kissed island of Oahu, where they will be greeted with traditional leis and escorted to their luxury accommodations. During her stay, Jessica will enjoy attending a luau with fire dancers and sampling new and exotic foods. Exploring real life volcano and watching sea turtles frolicking on the beach. She is especially looking forward to scuba diving in a glass bottom boat and viewing a sky of sparkling stars from the world-famous observatory. But most of all she is looking forward to a week of making marvelous memories with her family and saying aloha to newfound hope. Wish details are still coming together for 15-year-old George from Hazleton. This brave young boy is currently healing from a kidney transplant and prioritizing his health and wellness. His mom tells us he is staying active playing video games, watching his favorite movies, and listening to hip hop music. Just as soon as he is able, George is looking forward to celebrating a successful surgery with Mexican food and ice cream. George is also looking forward to exploring ideas for his once-in-a-lifetime wish and experiencing the magic donors like you make possible. We want to thank the team at Fairway and their loyal customers for choosing to support our brave kids. On behalf of Bryannah, Jessica and George, from the bottom of our hearts, we thank you for making wishes come true!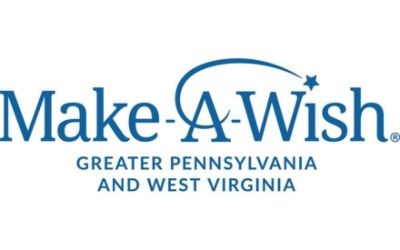 ---
Our Rocontact the Hazletoco - Hazleton Animal Shelter Assoc H
Our Rocco was brought into the Hazleton Animal Shelter on June 4, 2020. An animal lover picked him up in Larksville where he was running the streets. He was very thin and his legs were scraped from running. We are not sure how long he was running for. Rocco is a very loving and docile animal. He loves to play catch and most afternoons you can find him trying to sit or lay in his cat bed in the sun. It is quite a site because Rocco is not a small animal. He has since gained weight which we at the shelter like to call muscle and his legs have healed. Rocco still resides at the Hazleton Animal Shelter with his other Furry Friends looking for their forever homes. If you are looking for a friendly dog then Rocco is your boy. Please contact the Hazleton Animal Shelter if you would like more information on Rocco or one of our other Furry Friends!
---
Hazleton Area Track & Field records board - Chris K
Fairway Subaru generously donated the funding required to make a large board to display all-time records for Hazleton Area High School's Track & Field team. It displays every event's all-time school record outside Hazleton's Track & Field facility.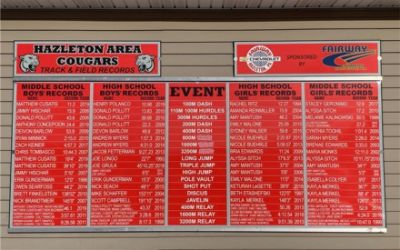 ---